The author, Hilda Loughran invites you to join her for the launch of her book 'Counselling Skills for Social Workers'. The event will feature some short presentations and an opportunity to purchase signed copies of the book.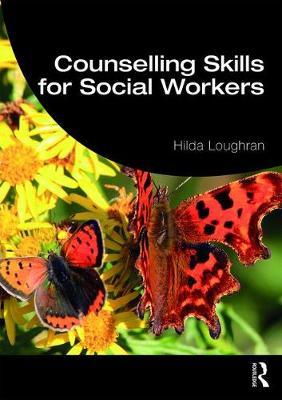 "Counselling skills are very powerful. Really listening and providing compassionate empathy without judging is a core part of social work practice with service users.
This book provides a theoretically informed understanding of the core skills required to provide counselling interventions that work. It provides detailed discussion of three core skills which are identified as: talking and responding, listening and observing and thinking. Over 11 chapters these core skills are described in terms of what they mean, how they can be learned and developed, how they can be used and misused and, most importantly, how specific skills can be employed in a coherent and evidence-informed counselling approach. Loughran also looks in detail at the skills required to deliver interventions consistent with three approaches: Motivational Interviewing, Solution-Focused Work and Group work.
Illustrative case examples and exercises offer further opportunities for reflection and exploration of self-awareness as well as for practising and enhancing skills development, thus making the book required reading for all social work students, professionals looking to develop their counselling skills and those working in the helping professions more generally."
6.15pm Opening Address Aine McGuirk, Chair of IASW
6.20pm Short presentation from Des Delaney, Area Manager, Dublin South Central, Tusla
6.25pm Short presentation from Michelle Norris, UCD Head of the School of the School of Social Policy, Social Work and Social Justice
6.30pm Short presentation from Vivian Geiran, Head of Probation Services
6.35pm Reading & Presentation from The Author, Hilda Loughran
6.45pm Drinks Reception & Book Signing
Directions; https://goo.gl/maps/KEbX8eTtr6m
The Book Launch is supported by IASW and University College Dublin.
USE CODE SOC19 for 20% Discount Off. Order form is available here: Counselling skills flyer (003)