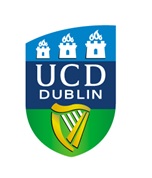 This event is a collaboration between the School of Social Policy, Social Work and Social Justice, UCD and the Irish Association of Social Workers and will be chaired by Anna Deneher, chairperson of the IASW International Affairs Committee.
The webinar draws on social work research, social work practice and lived experience to explore best practice for social workers working with refugees and people seeking international protection. At a time where large numbers of Ukrainian refugees are arriving in Ireland, the webinar seeks to share knowledge gleaned from working with people of a refugee background.
How can social workers best respond to the needs of refugees arriving in Ireland from various contexts?
What role can the social work profession play in challenging the different responses that groups of refugees have experienced?
Speaker Biographies
Brian Davis is a HSE Social Inclusion Social Work Team Leader in HSE CHO 9 and has been working with the HSE Health Screening Team at National Reception Centre for International Protection Applicants in Finglas for the last 7 years. He has recently been involved in HSE Finglas Health Hub for Ukrainian Refugees and is also working with Social Workers on the HSE Northside Homeless Healthlink Team.
Precious Matumba is a final year student on UCD's Professional Masters in Social Work, a university of sanctuary scholar, former teacher and mother of two. Precious is now settled in Ireland after going through the direct provision system. Precious is passionate about advocating for asylum seekers and refugees and wishes to work with asylum seekers and refugees to facilitate better integration into their new communities when she completes her Masters.
Dr. Muireann Ní Raghallaigh is an associate professor of Social Work at UCD and programme director for UCD's Professional Masters in Social Work. She worked previously as a social worker with unaccompanied asylum seeking children. She has conducted research in relation to the experiences of unaccompanied minors in foster care, refugees transitioning from direct provision, refugee children arriving through resettlement schemes and refugee family reunification. Muireann is also co-Chair of UCD's University of Sanctuary Committee and a member of the IASW's Anti-Racism Advisory group.